Han Seo Hee is a South Korean Trainee, singer, reality TV celebrity, Instagram Influencer, and Social Media star who belongs from Seoul. She is also recognized as the news ex-girlfriend of Big Bang's T.O.P
Han Seo Hee is very popular because she is very active on social media platforms such as Instagram. This is her Instagram account @hxxsxxhee where she regularly posts photos of herself and things that are often controversial.
Controversies' of Han Seo Hee
A self-proclaimed 24-year-old feminist has been making headlines not only in South Korea but also on international news outlets, all because of her involvement in various disputes with various popular celebrities.
You May Also Like This: How Does Elisabeth Fritzl, Girl In The Basement, Look Now?
BIGBANG'S T.O.P
Han Seo Hee's first name appeared after she was associated with BIGBANG rapper T.O.P's marijuana case. She claimed to be the "Tazza" actor's girlfriend back when she was still a trainee under YG Entertainment.
According to releases, both of them smoked marijuana together. As a consequence, she was restricted to a 4-year punishment period and had to spend 120 hours of drug treatment sessions.
BTS' V
Han Seo Hee told during one of her Instagram live that she has seen BTS member V at a local nightclub when she was 19. Her announcement created a significant amount of debate because V and Han Seo Hee are the same age and were born in 1995; they are considered minor and banned to enter such a place.
She also told that model Kim Ki Bum was liable for bringing V to the club. "I met V because (Kim) Ki Bum brought him to the club. I don't know V very well. But I was close to Ki Bum and he brought V with him," Seo Hee explained.
Initially, she did not have any idea that the Daegu-born idol was there in the first place. "I didn't ask him to come. I had a table reserved and V came. I'm only telling the truth. I saw him at the club and that's it. I couldn't just tell someone who came to my table to leave," she further continued.
Gugudan's Kim Na Young and Hana
Han Seo Hee and members of K-pop girl group gugudan – Kim Na Young and Hana – came under attack for an alleged hangout session together back in May 2019.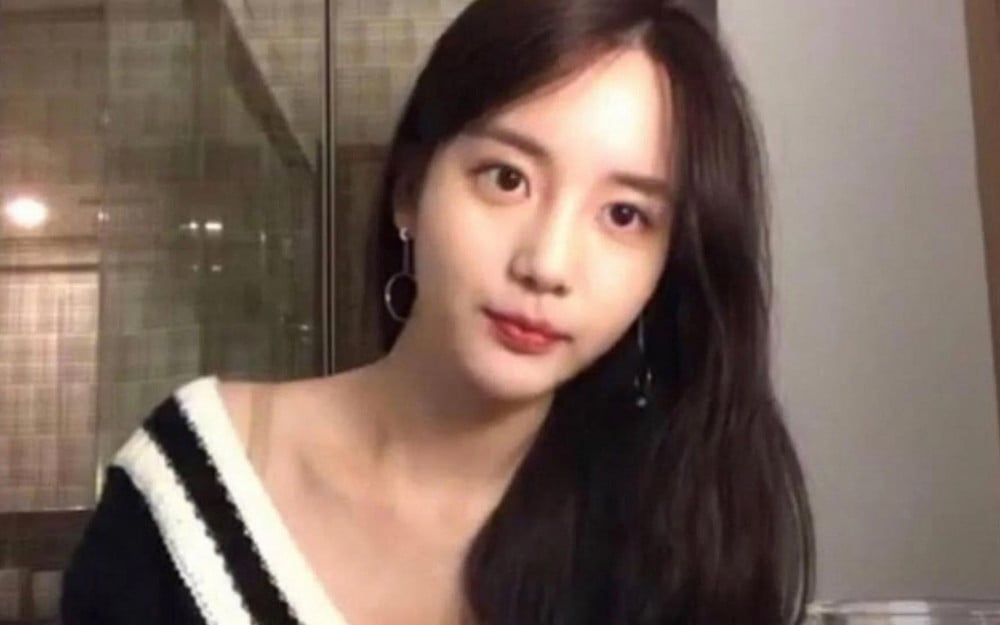 For those who do not know, Han Seo Hee was also a former trainee of Jellyfish Entertainment which was the home label to gugudan and also VIXX – and was also slated to debut with other members of the girl group. However, she moved from the company just before gugudan debuted back in 2016.
In the picture she used where the 2 female idols' faces were covered with stickers, it was clear enough for K-pop fans to point out. As a response, netizens showed their discontent towards the girls for their connection with Seo Hee, knowing that it will put their profession at risk.
iKON's B.I
As some of you guys know, B.I left his group Ikon last year because of the alleged use of drugs. Well seemingly through a KakaoTalk chat, it was clear that he received the drugs from someone he knew pretty well, someone that he said that he believed he could rely on, as he even said that he wanted the hallucinogenic drug to become a "genius". That person was told to be Han Seo-hee. She got sentenced to jail time.
Wonho and Jung Daeun scandal
It was the most controversial one involving Han Seo hee last year. This was because Monsta X's Wonho had yet to repay a debt to Jung Daeun. This could surely be his mistake and could have been quickly settled. Han Seo hee is dating Jung Daeun and even extinguish the fire to this scandal saying that he drove as a minor, used drugs, tried stealing, etc. Even after he left Monsta X, she continued to destroy his reputation declaring him a "murderer in training" and in her insta live, "talentless and a attention seeker."
"If I was an attention seeker, I would've debuted as a singer, like Wonho. If I was an attention seeker, I would've debuted as a singer like Wonho, right? But I didn't. Because I committed so many crimes in the past."
Han Seo Hee is undoubtedly beautiful South Korean famous figure who keep her involve in controversies and these controversies become the reason of her popularity.