Blink-182's Tom DeLonge Says He's 'Been Able To Completely Repair' Friendship With Mark Hoppus Amid His Cancer Battle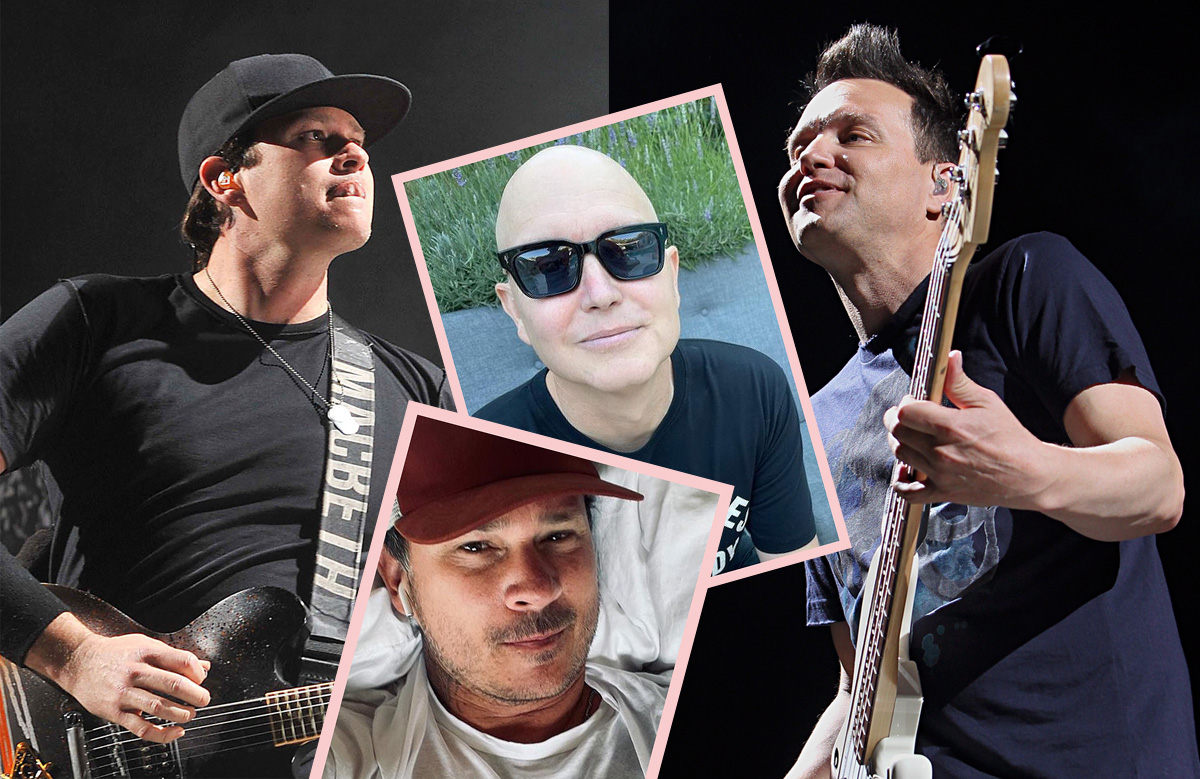 Yay! Finally some really great news! The long feud between Tom DeLonge and Mark Hoppus is now completely over! In fact, Tom says, the friendship between the Blink-182 co-founders is healthier than it has been in years!
During an interview with Apple Music 1's Zane Lowe on Thursday, the Angels and Airwaves frontman revealed he's now in touch every day with his old pal. He explained:
"The way the universe works is strange because I reached out to Mark because I needed him to sign this piece of paper that had to do with my divorce."
Tom filed for divorce back in 2019. He and Jennifer Jenkins DeLonge had been married for 18 years. But that phone call became about something even more life-changing:
"Only because of that call did I learn he had cancer. And he told me on the phone. I was like, 'Wait, what?'"
Mark would later reveal his diagnosis to the world back in June of this year. But the guitarist was one of the first to know.
VIDEO: Watch Mark Play Bass For First Time Since Diagnosis
And it changed everything.
"We weren't really talking much at all, maybe once every couple of months, a little text here and there. But now, we talk multiple times a day. We've been able to completely repair that friendship and really cut to the depth of who we are as people and what this is all about."
Awww! That's amazing! About his friend's battle, Tom says Mark has "had a really difficult time, but he's doing really good right now":
"I don't think he's jumping for joy, but he's emotionally supercharged from where he was."
The updates the bassist has been giving us have all been really positive. Thank goodness! Tom first quit Blink-182 in 2005 but later returned — before permanently leaving the band in 2015. Musing on the disputes he and Mark had in the first place, the UFO enthusiast says:
"It's interesting how stupid and how much ego is involved with boys. We're just boys in bands. Women are so much better at this stuff than we are. I always tell my wife, 'Boys are weird because unless it's a big deal, we're either going to fistfight or we're just going to brush it under the rug. There's no gray area.'"
Sounds like they've finally moved to the third option — talking it out! Or mostly texting it out. And now that their fighting is behind them, they have the time to text about the important things!
Ha!
[Image via Tom DeLonge/Mark Hoppus/Instagram/WENN.]